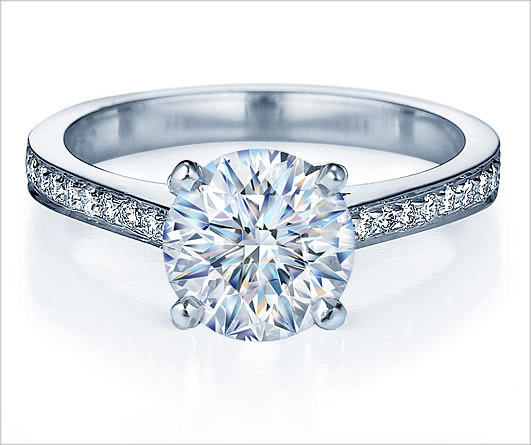 Well, today my sister texted me that her boyfriend had come up to BYU, where she is at college to visit her. And the exciting news is that he popped the question today!! :) I'm going to have a brother-in-law! isn't that great! Rachel is stoked and said that the engagement date is set for July 4th, but my only question is whether the temple is open for weddings on a holiday like that. Oh, and here is a picture of the ring.

My family is so excited to the next newest addition into our family. but i'm sure my Mom is freaking out since it's only a few weeks away, but wait todays date is April First!!!!!! ........ APRIL FOOLS!!! lol, sorry, Rachel really did text me about this, but she couln't keep it going for too long since i'm such a sucker for these kinds of things. I called Adam just after talking to my sister, and he fell for it too, but he wasn't so happy about it. He's not too excited for the guy my sister has fallen for and after I told him that it was April Fools, he was well, relieved is the best word for it. I just was astounded that Rachel was going to get engaged even earlier than i did. Well, I hope everyone is having a great April Fools Day. Mia and I are. :P

Other than that, we are doing great. We went to the vistor Center at the Mesa Temple for FHE yesterday, and was amazed at the photos they have displayed there. They are a collection called Reflections of Christ. everyone should look at his amazing pictures. They are all live and the people are all part of the cast for the Easter Pagent here in Mesa.